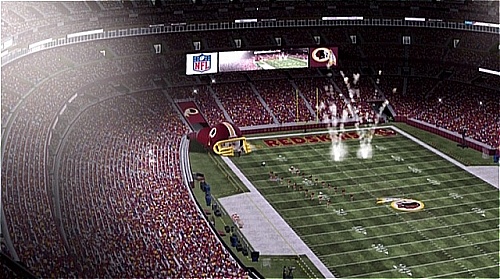 Heading into a year of uncertainty EA Sports faced a number of questions on how to handle the release of Madden NFL 12. Awareness levels had to be raised regardless of the lockout being lifted or not and a release date shift became a consideration. All things considered the company excelled at setting up Madden to take advantage of the return of the NFL – as shown by the 10% increase in sales and generally positive word of mouth which could propel momentum through the holiday season.
Industry Gamers recently interviewed director of marketing Anthony Stevenson who went over some of the key points along the way. It's especially interesting how the company decided to up their marketing spend in the face of the lockout – and that the league uncertainty was a factor in changing the release date. While the lockout may not have been the only reason for pushing back Madden's release date three weeks to the end of August it certainly provided the prime opportunity to make that move if they so desired.
It should also be considered that EA got a huge break on the exclusive license for this year from the NFL in exchange for extending the contract an additional year. What may have been as much as $30 million could have allowed the company additional flexibility in producing a more involved marketing campaign.