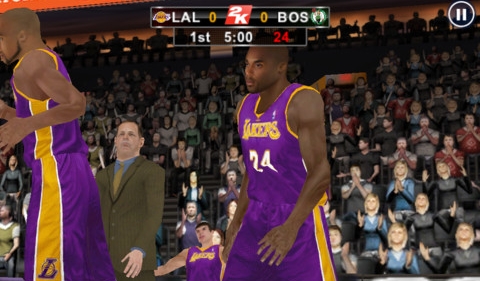 It was only a few days ago that the announcement was made that NBA 2K12 was coming to iOS – a first for the franchise. The mobile version has arrived alongside the console versions as it is available now for the iPhone, iPod touch, and iPad.
NBA 2K12 features a full 82 game season mode and playoffs mode, two different control schemes, TV style presentation, commentary from Kevin Harlan and Clark Kellogg, leaderboards, and should there be a season – roster updates. There is also the "Jordan Challenge" which provides the opportunity to recreate ten of Michael Jordan's most memorable performances.
NBA 2K12 is $4.99 for the iPhone and iPod touch and $9.99 for the iPad. Look for a review of the iOS version in the coming days!