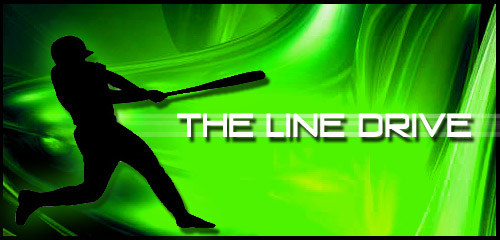 The Line Drive is a weekly collection of news, links, and updates that didn't necessarily warrant their own postings.
•Brock Lesnar has been added to the roster of WWE 12.
•EA Sports lottery tickets debuting in Oklahoma this week.
•Grand Slam Tennis 2 won't have Kinect for Xbox 360 functionality.
•If you plan to pick up Batman: Arkham City (getting spectacular reviews) Amazon has it with a $10 promotional credit with release day shipping (360 – PS3).
Side-blogs on Google Plus tackling industry topics – add to a circle while there!
•Thieves Targeting XBL Accounts To Buy FIFA Ultimate Team Packs
•Consumer Frustration Regarding NBA 2K12
•Does NBA 2K12's Stumble Open Door for EA Sports?
•No True Stand-Out Sports Games This Year
•Doug Baldwin and Thoughts on Madden Roster Updates
Results of 'Quick Polls' posed on Twitter over the last week.
With what you know now about NBA 2K12 will you consider buying the online/legend DLC?
Yes (16%) – No (73%) – Unsure (11%)
Do you care about the NBA lockout?
Yes (28%) – No (72%)
Have you ever spent money on an Ultimate Team mode in an EA Sports game?
Yes (29%) – No (71%)
News and content that may have been missed from the last week around the site.
•DVD/Blu-ray Releases This Week. Headlined by Pirates of the Caribbean 4.
•Trailer for The Avengers. The Marvel film slated to release next May.
•Trailer for This Means War. Stars Chris Pine, Tom Hardy, and Reese Witherspoon.
•Qwikster Already Dead. Netflix cancels plans to split into two companies.