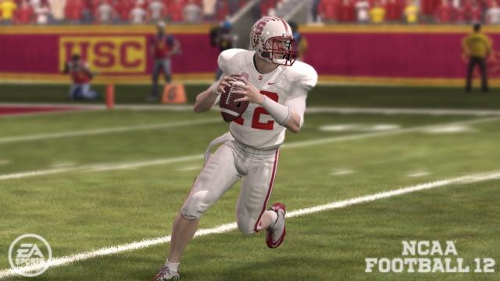 After week two of the season the Chiefs, Colts, and Seahawks were thought to be in the lead in the Andrew Luck sweepstakes. Quite a lot has changed since then with the exception of the Colts who remain winless. Now the Rams, Dolphins, and possibly Vikings and Cardinals have entered the picture while the Chiefs and Seahawks showed enough to play themselves out of it.
Obviously the three teams who have yet to win are the front-runners here. The Colts and Dolphins have actually had a few games they could have won but found a way not to – while the Rams have faced an especially brutal schedule that realistically even if they were decent they couldn't have expected more than a couple wins from.
The encouraging (or discouraging depending on perspective) thing then for St. Louis is their schedule gets much easier (after playing the Saints this week) as they've yet to even play an NFC West rival. The Colts also appear to have a few winnable games left but the Dolphins have the toughest stretch with maybe only one or two that they could conceivably even have a chance in. Remaining opponent winning percentage: Dolphins (.600), Rams (.516), and Colts (.492).
The Vikings at least have some hope now having turned to Christian Ponder who in his first start showed poise and made enough big plays to keep the Vikings in the game late against the undefeated Packers. Though the trade for Kevin Kolb looks like a bad one so far the Cardinals could get some wins out of their remaining schedule which includes the Rams twice and the Browns and Seahawks at home. Remember even if a team doesn't necessarily need a QB having the top pick would be hugely valuable – it could potentially lead to obtaining something along the lines of three first rounders in exchange by trading out.
What team at this point do you think will end up with the top pick in the NFL Draft? Vote in the poll below and leave your thoughts in the comments!