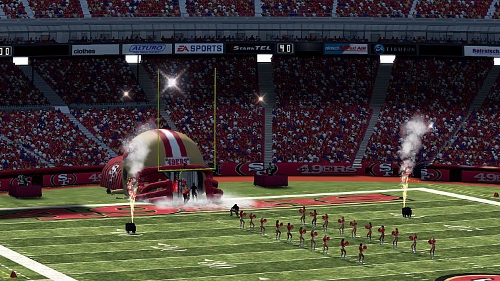 There were only a few great individual performances in terms of statistics in week eight of the NFL season – but several teams that surprised or were especially disappointing. The upcoming roster update for Madden NFL 12 will likely do some damage to the Dallas Cowboys who have seemed to get the benefit of the doubt in past updates by moving up despite losses, while teams like the Saints and Redskins will take a hit and others such as the Rams and Lions will see improvement after snapping their respective losing streaks.
On the downward slope will continue Chris Johnson who may now fall into the mid-80's. Tim Tebow's horrific performance will cost him and in leading the league in turnovers Philip Rivers has fallen out of the elite class of QBs this season. Some names to look for getting a ratings boost include Tamba Hali, Jonathan Baldwin, Steven Jackson, LeSean McCoy, and Christian Ponder.
What players or teams do you feel are deserving of their ratings being raised or are due for a drop? As always leave your thoughts in the comments!