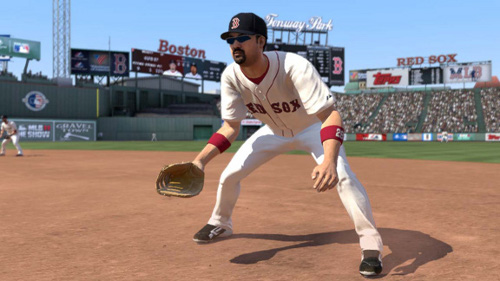 SCEA has selected Boston Red Sox first baseman Adrian Gonzalez to appear on the cover of MLB 12: The Show. Gonzalez comes off his first year with Boston having batted .338 with 27 home runs and 117 RBIs along with receiving the Gold Glove at 1B in the American League.
The choice will be seen as somewhat questionable given the historic collapse of the Red Sox late in the season and the surrounding controversy that has since followed. His numbers however can back up the decision and a strong presence within the Latin American market is something SCEA has cited specifically as being a factor.
Fellow teammate Dustin Pedroia was on the cover of MLB 09 with Joe Mauer holding the honor the past two years and that resulted in retailer and consumer confusion relating to MLB 11. There may have been better options for MLB 12 (Jose Bautista and Matt Kemp come immediately to mind) but at least it'll be a fresh face. MLB 12: The Show is slated for release on March 6th 2012.