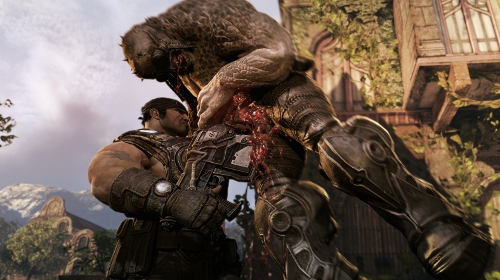 The semi-regular site giveaways continue with this week a copy of Gears of War 3 going to the first winner drawn out and a Hanover Cougars (which was Cole Train's thrashball team in the story) T-shirt, which is somewhat exclusive in that it has never been made available for sale, going to the second winner.
There are several ways to qualify and each one counts for an entry – so the more you complete the more chances to win. The giveaway is open now and will run through Friday morning when the winner will be randomly selected and contacted for shipping details. Good luck!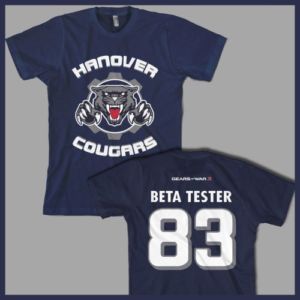 Thanks to Epic community manager Will Kinsler for providing the items for this week's giveaway. You can follow him on Twitter as @raczilla.