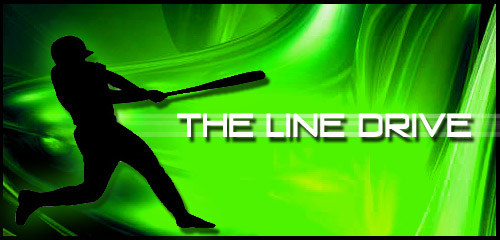 The Line Drive is a weekly collection of news, links, and updates that didn't necessarily warrant their own postings.
•New baseball-related sounds were recorded for MLB 12: The Show.
•Safe to say the phrase "hide the children" will be removed from NCAA Football 13.
•FIFA 12 sim predicts the LA Galaxy to beat the Houston Dynamo in the MLS Cup tonight.
•Android version of Madden NFL 12 got a new roster update and gameplay enhancements.
•In addition to the WWE 12 deal today savings can be had on others like FIFA 12, NHL 12, NBA 2K12, NHL 12, and Batman: Arkham City all for $47. Check out the full list here. May be able to gamble on some of them and get a better deal in a few days though.
Side-blogs on Google Plus tackling industry topics – add to a circle and +1 while there! Also results of 'quick polls' held on Twitter and Facebook.
•On the harsh reaction to NBA 2K12's DLC videos
•On VGA nominations for Best Team and Individual Sports Games
•On the changes coming with MLB's new CBA
•On consumers react to being asked to vote for NBA 2K12 for an award
•On how the lockout affects perception of NBA 2K12
•On what if NBPA agreements are voided and 2K/EA have no players next year?
News and content that may have been missed from the last week around the site.
•Arrested Development's Return Will be on Netflix. Exclusively streaming in 2013.
•DVD/Blu-ray Releases This Week. Headlined by Super 8.
•Dexter Renewed for Two More Seasons. That should wrap up its run.
•Trailer for Brave. The first ever female-led Pixar film.
•Trailer for The Hunger Games. Based on the extremely popular novel.