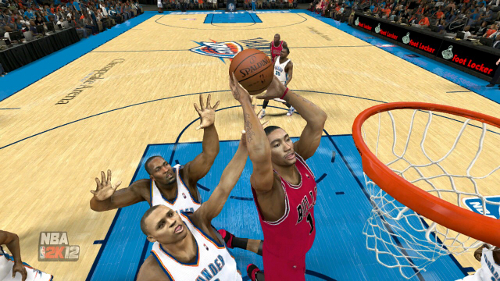 Breaking news came down in the early hours of Saturday as the owners and players have reportedly reached a tentative agreement on a deal to end the NBA lockout. Nothing is official yet but once the complete deal is written up it will still take a few days for it to be presented to a vote on both sides. If the majority approve that would then bring about a period for free agency and other matters before the planned 66 game season would begin on Christmas.
Obviously 2K Sports would be catching a huge break here with a surge in sales coming from excitement over the new season as it approaches and begins. As to rookies not only would the CBA need to be officially agreed to and passed but they would have to sign their individual contracts before being added to NBA 2K12. That means it could still be a few weeks even if everything goes smoothly from here on out before they are delivered in a roster update.
EA Sports is surely breathing a sigh of relief as well considering it would have been immensely more difficult, if not implausible, to launch their new sim franchise next fall had their been no season or even worse had next season been threatened.
More on this as developments occur over the weekend.