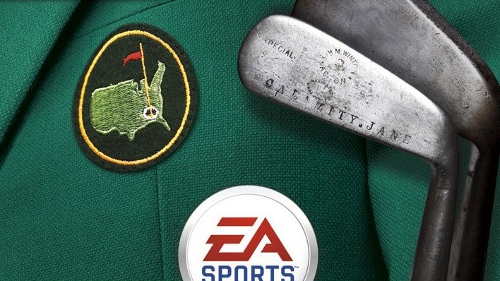 It was just last week that Tiger Woods PGA Tour 13 was officially announced with the cover art and first features revealed. Now retailers have started to officially list the game which is expected to release on March 27th. Both Amazon and Gamestop have also included details on their exclusive pre-order incentives.
Amazon (360–PS3) is offering something new and unique for the series – a celebrity sports golfer pack. That will include NFL Hall of Famer Marshall Faulk, NHL legend Jeremy Roenick, NBA superstar Dwight Howard and boxing legend Sugar Ray Leonard. This will come with all versions of Tiger 13 including the collector's editions (360–PS3).
The pack appears to be part of, though not necessarily the entirety, of an initiative to add in celebrity personalities to the series as reported by Kotaku a couple months ago. In all likelihood there will be other recognizable figures in the base product, offered by other retailers as part of their own deals, or possibly to be served up as downloadable content.
It's worth noting those four athletes have been involved with EA Sports in other capacities. Howard was on the cover of NBA Live 10, Faulk on the cover of the Hall of Fame edition of Madden NFL 12, Roenick as one of the nine legends included in NHL 12, and Leonard has been included on the roster for the Fight Night Series. That could suggest that EA is leveraging their relationships with those individuals specifically and they may not be investing the time and money to go beyond that for what will largely be considered a gimmick anyway.
As they also did last year Gamestop will be providing an exclusive course – Wolf Creek Golf Club. Gamestop has yet to list the collector's edition so what will come along with that remains an unknown for the time being – as well as what other retailers such as Walmart or Best Buy will be offering up to try and entice consumers.