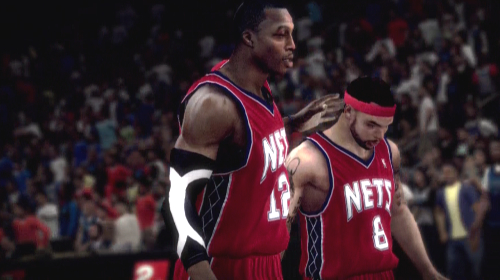 The two big names in the NBA likely to get moved in the coming days are Hornets' point guard Chris Paul and Magic center Dwight Howard. Free agency and the trade market appears still on schedule to open Friday and it may not take long to see one, or both, on the move to new cities.
The teams rumored to be most involved in talks at this stage for Paul are the Clippers, Warriors, and Celtics – the Rockets and Mavericks could also be in the running. Despite Paul's request to go to the Knicks that seems far fetched as the team has pretty much nothing in the way of viable assets to send to New Orleans in return. Meanwhile Howard could end up in New Jersey with Deron Williams or on the Lakers with Kobe Bryant.
Continue on for screenshots (larger versions can be found here) of Paul and Howard playing with their most likely potential new teams in NBA 2K12!