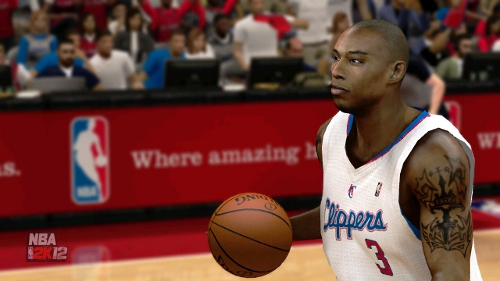 With the CBA ratified and the league year having opened earlier today 2K Sports is now free to release roster updates at intervals of their choosing. A few rookies have already signed (Kyrie Irving and a handful of others) and some free agents have landed in their new destinations. 2K has commented that the first update could be released sometime this weekend but it may be better to expect it early next week and anything earlier would then be a bonus.
Other things to look for in the first update will be the removal of players contracted to playing in China (the Nuggets will be hit especially hard by that), the changing of Ron Artest to Metta World Peace, the retirement of Brandon Roy, Gilbert Arenas being amnestied, Shane Battier joining the Heat, and Caron Butler going to the Clippers. The Magic and Celtics also completed a trade earlier today that sent Brandon Bass to Boston for Glen Davis. More is sure happen hour-by-hour.
The trade that would have landed Chris Paul with the Lakers may emerge again in some form or fashion and Dwight Howard could be moved to New Jersey. Those would obviously be big enough to warrant immediately pushing out their own updates as soon as anything becomes official.