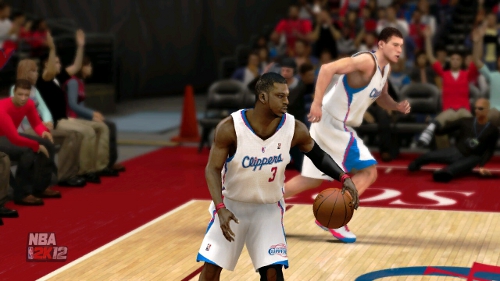 After five days of turmoil surrounding Chris Paul – which at one point had him headed to the Lakers only to have the NBA nix the deal – he is officially on the move. Paul will be playing in LA after all but instead it'll be for the Clippers. In exchange the Hornets receive Eric Gordon, Chris Kaman, Al-Farouq Aminu, and the unprotected first round pick of Minnesota's.
It's a huge haul for New Orleans considering they had next to no leverage in making a deal for Paul but still got both the terrifically talented Eric Gordon and the sure-to-be-high first round pick in what is expected to be a remarkably strong draft next year. Meanwhile the Clippers now have the highlight-worthy duo of Paul and Blake Griffin but have lost surrounding talent. By keeping Eric Bledsoe, and having picked up Chauncey Billups, it's likely one will have to go now. What was a good move in adding Billups could end up being negated if he is cut given that he can't be traded. The team is point guard heavy and shooting guard light.
NBA 2K12 ratings: Paul (93) for Gordon (82), Kaman (76) Aminu (69) plus the very valuable pick. What do you think of the big deal that has gone down between the Hornets and Clippers? Vote in the poll and leave your thoughts in the comments!