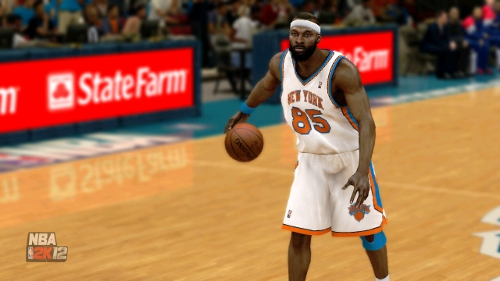 2K Sports has continued the run on frequent roster updates for NBA 2K12 now that the season is quickly approaching by releasing the sixth in as many business days.
The first round of rookies is nearly complete with Cory Joseph now added to the Spurs. Only Bismack Biyombo remains now that he has been able to negotiate a buyout with his Spanish team allowing him to join the Bobcats immediately. Justin Harper, the 32nd pick and traded to the Magic, has become the first of the second rounders to make it in.
Of note in this update is Baron Davis to the Knicks and Travis Outlaw picked up by the Kings. Jeff Green remains on the Celtics roster for the time being though he'll be out for the season.