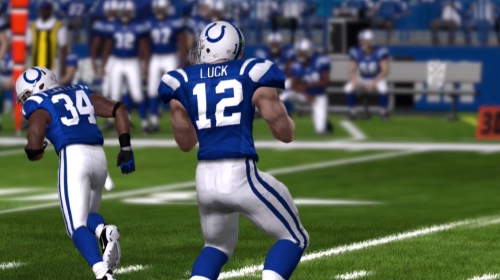 The story of what team would get the opportunity to draft Andrew Luck by finishing with the worst record and getting the top pick in the NFL Draft has been tracked throughout the year. Though a handful of teams appeared in the running at different stages of the season there are now only two possibilities with the odds in the favor of the Indianapolis Colts over St. Louis Rams. 
The Colts do have Peyton Manning and his enormous salary but concerns over how well he will be able to bounce back from neck surgery remains and even still he would only have a few years left. With the new CBA there is far less pressure to play a high pick immediately since the contracts are no longer grossly inflated. That would give the Colts multiple options: 1) Keep Manning and have Luck learn behind him for a year or two. 2) Trade/cut Manning and start Luck immediately. 3) Trade the #1 pick for something along the lines of 3-4 first rounders.
The pick is going to be that valuable even if the team doesn't necessarily need a QB. That may be the spot the Rams would find themselves in – they already have Sam Bradford who they took #1 in 2010 and are saddled with his huge contract. He didn't look great this year to say the least but that doesn't mean they'd necessarily be ready to ship him off. So they would have their own options: 1) Trade the #1 pick for something along the lines of 3-4 first rounders. 2) Trade Bradford for a far lesser haul and roll with Luck going forward.
Both teams would benefit from being able to pick up multiple quality players. They may not even have to slide down too far in draft order this year in order to do it. As evidenced by their immense struggles they have weak spots all over their rosters. The likelihood would be in the Colts drafting Luck and the Rams trading the pick away should they end up with the choices to make.
On paper the Colts-Jaguars game on Sunday is dreadful one but it holds huge ramifications for the future of the league. Both teams would benefit by losing – the Colts in order to secure the #1 draft pick and the Jags in order to keep Luck out of their division for the next decade. The Rams are unlikely to beat the 49ers (if they were to then the Colts clinch the top spot) so it'll probably come down to that result in Jacksonville.