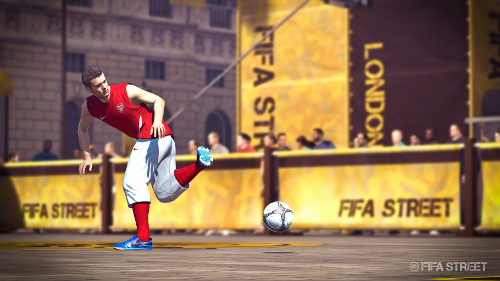 Considering the failure of FIFA Street 3 in 2008 and the rapidly degrading perception of arcade-style games as viable products under the current market conditions and due to league license imposed restrictions it was initially a surprise that the return of FIFA Street would be a full $60 retail release. As the feature reveals are made though it is clear that EA Sports is putting resources into the game that could potentially give it the necessary value while reaching a level of quality that would justify a purchase.
The company has now announced a feature known as the "Street Network" which acts as its own social network of sorts. It will provide the ability to capture and share highlight videos as well as track and compare progress with friends in World Tour story mode and Online Seasons.
While FIFA Street still looks to be a tough sell on the surface with how successful the sim FIFA franchise has been in the past four years it may now have an opportunity to capitalize on all the popularity. It seems like a risk in domestic terms, given it wasn't until recently that FIFA gained serious traction, but overseas it could flourish particularly given the more authentic approach being taken.