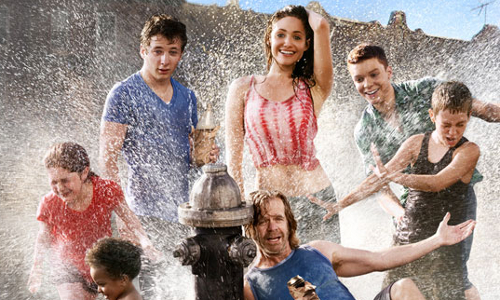 Showtime has announced they have made early pickups of new seasons for Shameless, House of Lies, and Californication.  It'll be the third season for the hour-long dramedy Shameless, the second for the recently premiered comedy House of Lies, and the sixth for the David Duchovny comedy Californication.
"These three shows are clearly resonating with audiences as evidenced by their steady growth on Sunday nights," said the network's entertainment president David Nevins. "We are extremely pleased with the creative work being done by the casts, producers and writers – and I so appreciate that each of these series has such a clear and distinctive voice."
Ratings for the three have been strong with Shameless up 30% over its first season, House of Lies the highest rated comedy on the network, and Calfiornication up 10% over its previous season. Showtime has really been on a roll as of late coming off three Golden Globe wins including Best Drama with Homeland.