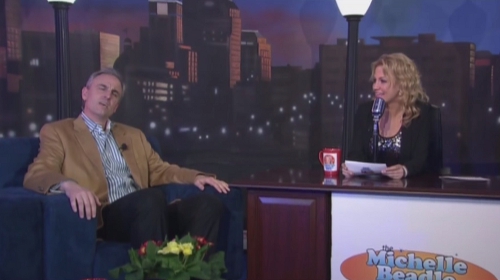 Coming off the disaster of a broadcast last year EA Sports and ESPN managed to pull off a fairly unoffensive show this time around for Madden Bowl XVIII. Though it had a largely dull and unfunny entire first hour – taking far too long to get to any Madden action – there were at least some attempts made to be entertaining.
The Teams
All-Madden: Arian Foster, Maurice Jones-Drew, Patrick Willis
Madden Legends: Barry Sanders, Deion Sanders, Warren Sapp
Madden "Clutch": Drew Brees, Jimmy Graham, and Tim Tebow
Incoming Rookies: Justin Blackmon, Robert Griffin III, LaMichael James
The evening at the Madden Bowl was hosted by Michelle Beadle and Trey Wingo – both of which (somewhat justifiably) seemed to treat the whole thing like nobody was really watching anyway. That aforementioned first hour was set up in "talk show" format with a few guests coming on set for brief interviews while the two played off some manufactured tension over Wingo taking over the lead role while the interviewees then ignored Beadle.
It all fell pretty flat but was made worse by a broadcast riddled with technical issues. There were audio problems – including one interview with Greg Jennings where his mic wasn't even turned on – while the hosts seemed to be lost at times as to what was happening or to come next.
At least some credit has to be given for creating segments that could have potentially been interesting or funny even if they ultimately were not. The intentionally awkward "blue carpet" interviews for example were at least more relevant than the video packages put together last year and the structure of the broadcast in going from the "talk show" to game room interviews and eventually the Madden Bowl Finals was an improvement. Making a Madden NFL 13 related announcement about the upcoming cover tournament was also a nice decision.
It wasn't until 58 minutes had passed that the actual Madden Bowl made an appearance however and that is still inexcusable. It's hard to imagine who EA/ESPN thinks is the target audience tuning in to the Madden Bowl for the purpose of watching interviews and attempts at comedy that are low in production value and effort. Judging by comments on Twitter many viewers tuned out of the program pretty quickly when it became apparent that's all it was. The semi-finals were not shown and only briefly mentioned – at the very least some highlights would have been fun to see as it's not as though they didn't have time to fill.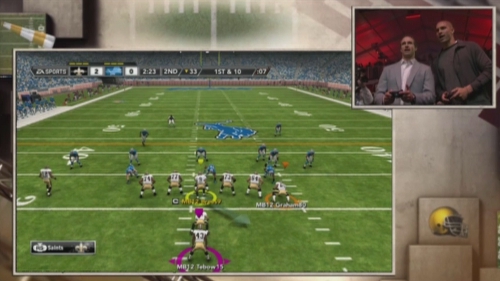 The pleas following the previous Madden Bowl were answered at least when it came to showing the Finals. The focus for the last half hour was completely on that with every second of gameplay action broadcast while a secondary window on screen focused on either the athletes involved or the hosts. Thankfully message notifications were turned off meaning the audience wouldn't be subjected to offensive material constantly popping up on screen.
As with last year the actual game footage held up well and featured dramatic moments making Madden NFL 12 look respectable and quite fun. The "Clutch" team seemed to take it seriously and show enthusiasm. That's something EA could capitalize on – how even the athletes like Drew Brees can genuinely get into Madden in a competitive fashion. The choice to use Online Team Play worked out well here because of the determination and excitement demonstrated by the "Clutch" team but the "Rookies" just lounged around and relaxed for the most part.
It was fitting then that the "Clutch" team won both games in dramatic late-game fashion. The Finals looked to be all but wrapped up with 1:30 left and "Clutch" (Saints) about to go in for the game-sealing score. That is when "Rookies" (Lions) forced a fumble that was returned 97 yards for the TD to take a 4 point lead. The "Clutch" team then drove down the field and won it on a TD pass with 10 seconds left.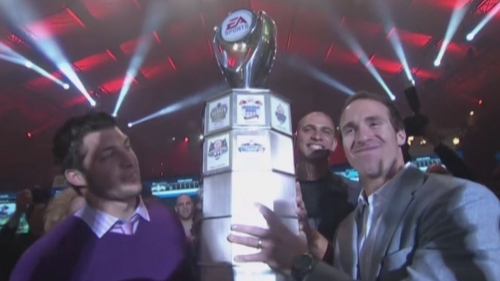 While still sub-standard as a whole the Madden Bowl XVIII broadcast showed some improvement by providing more relevant content and eventually turning its focus to what those who tuned in actually wanted to see. The Madden Bowl Final was presented well and was enjoyable to watch – it's just a shame that it took a full hour to get to anything remotely interesting.