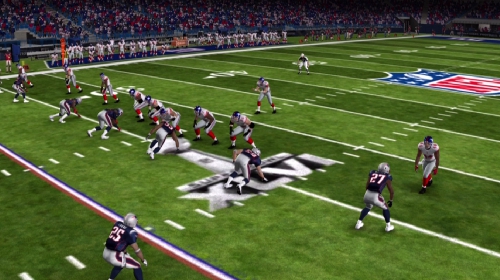 The 2011-12 NFL season is officially in the books. The New York Giants prevailed over the New England Patriots 21-17 as Eli Manning captured the MVP. Manning has seen his Madden NFL 12 ratings rise throughout the year beginning at 87 overall, currently sitting at 95, and will probably get another bump in the next update of 1-2 points. He lost his "clutch" trait early in the season and quickly earned it back – he's definitely no longer borderline in that regard going forward.
The last roster update for Madden NFL 12 is expected soon – possibly late this week or the following week – and there will also be a new roster for Online Franchise provided. Typically the final update has returned players from IR and adjusted depth charts but much of that has already been completed in the various updates throughout the Playoffs.
What players, not just from the Super Bowl but also league-wide, would you like to see adjusted in the final roster update released for Madden NFL 12? Leave your thoughts in the comments!