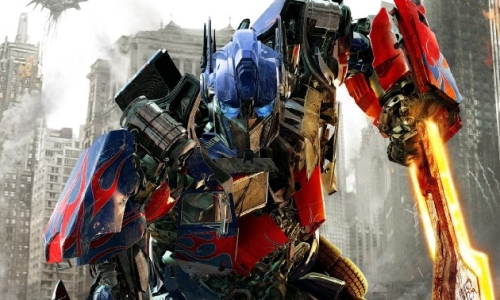 Even though Michael Bay had previously stated the trilogy would be it for him as the directing Transformers it will come as a surprise to very few that he'll be taking the reigns on Transformers 4. Bay made the announcement on his website yesterday.
Transformers: Dark of the Moon made over $1.2 billion worldwide so Paramount was more than happy to sign him to continue the franchise while at the same time allowing him to make his "passion project" Pain and Gain prior to doing so. The result is rather than the two year gaps between the first three films Transformers 4 will come three years after the last.
The film is being described as a "reboot" but not a complete one. Rather than starting over (The Amazing Spider-Man was referenced as to how it won't be done) it will likely branch off from trilogy's timeline at some point, include many of the Autobots and Decepticons, but wipe out the majority or entirety of the human cast. Transformers 4 is planned for release in 2014.