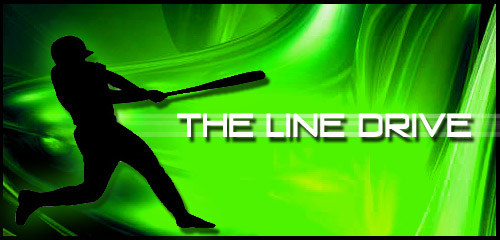 The Line Drive is a weekly collection of news, links, and updates that didn't necessarily warrant their own postings.
•If you've ever wanted to record your 360 or PS3 gameplay this is the cheapest the HD-PVR has ever been. It's what I use to capture footage and have recommended to many.
•12 months of Xbox Live (card or code) is back being offered for $40.
•The Gaming Tailgate notes former Heisman winners are involved with NCAA Football 13.
•The demo for FIFA Street will arrive for the 360 and PS3 on February 28th.
•Latest FIFA Street videos show off the venues and provide tips on ball control and juggling.
•THQ has set up a page explaining DLC redemption for UFC Undisputed 3.
•THQ has set up a page to get the UFC 3 Alistair Overeem code if it didn't come through.
•Last week it was the announcement of an MLB 2K12/NBA 2K12 combo pack. Now 2K Sports has announced Best Buy will sell a special edition NBA 2K12 which includes the Legends Showcase DLC for $50 beginning March 11th.
Side-blogs on Google Plus tackling industry topics – add to a circle and +1 while there! Also results of any 'quick polls' held on Twitter and Facebook.
•On UFC Undisputed 3's rough online play at release.
•On 2K Sports exploiting Kate Upton for a recent MLB 2K12 ad.
News and content that may have been missed from the last week around the site.
•DVD/Blu-ray Releases This Week. Headlined by Puss in Boots, J. Edgar, and Tower Heist.
•Trailer for Abraham Lincoln: Vampire Hunter. The horror thriller arrives on June 22nd.
•Michael Bay Returning for Transformers 4. He'll again direct and it'll be a form of reboot.