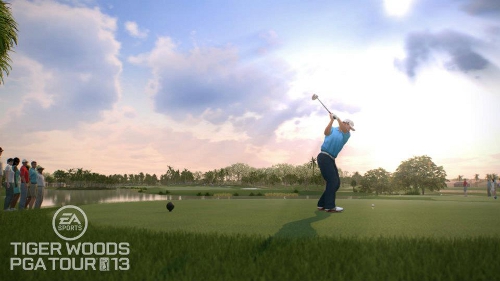 The demo for Tiger Woods PGA Tour 13 is out now for the Xbox 360 (can be queued up for download here) and will be arriving for the PS3 with the store update this afternoon. Also of note is that everyone who downloads the demo receives a special "Pin Pack" which can be put towards boosts and gameplay enhancements in the full version of the game.
Featured in the demo are three holes at both Augusta National and The Ocean Course at Kiawah Island Resort. It is also Kinect for Xbox 360 enabled – so the opportunity to try out the body tracking on shots and utilize the voice commands is present.
EA Sports has also announced that the online "Country Clubs" feature is now up and running on the web. Clubs can be set up and invites to friends sent out in advance of the game releasing later this month.