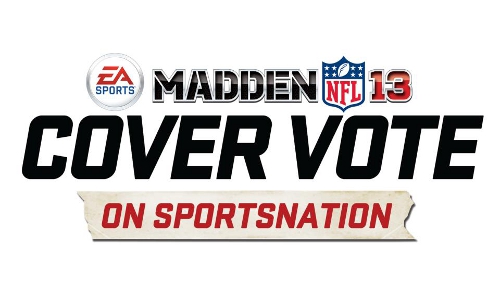 With all 64 team representatives announced for the Madden NFL 13 cover tournament the voting in the play-in round began today through the app on the SportsNation page.
In embarrassing fashion after being up for a short time earlier in the day it vanished for several hours preventing anyone from voting. That confused many who seemed to think they were casting their selections on that Facebook page by leaving comments. The app only just returned so hopefully it will stay up from now on.
The round runs until March 21st when the seeded bracket of 32 will be revealed on a one hour ESPN television special to air at 5ET/2PT.