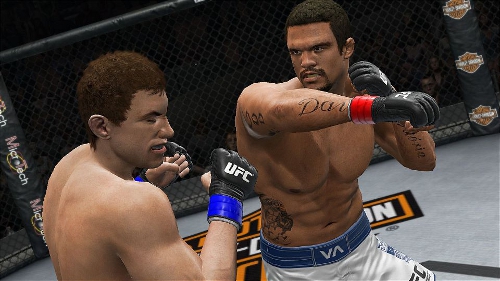 UFC Undisputed 09 broke onto the scene with explosive sales that suggested a yearly franchise had been born. However when THQ pushed out a sub-par product the next year with UFC 2010 those perceptions were quickly squashed as sales plummeted. That led to the company moving the series off a yearly release schedule. The hope in doing so was that a longer development cycle would provide the opportunity to produce a more compelling product and in turn give consumers more reason to purchase while interest and anticipation would build in the meantime.
While one of those goals was achieved – online aside UFC Undisputed 3 was a significant advancement for the series – sales did not realize improvement and in fact fell even more. By extrapolating official data released by NPD yesterday UFC Undisputed 3 sold right around 340K copies in February. To put the opening months in perspective UFC 09 sold over 1 million copies while the follow-up in UFC 2010 disappointed by moving just 414K copies.
It could very well be that UFC 09 represented a perfect storm that was never going to be replicated and ever since the numbers produced are more representative of the product's standing in the current market. This may now act as the more reasonable baseline for the series rather than considering it to be in that upper echelon of sports titles like Madden, FIFA, NCAA Football, or NBA 2K. For a company though struggling as mightily as THQ just to stay afloat UFC Undisputed 3 didn't do anything to help by coming in well under expectations.