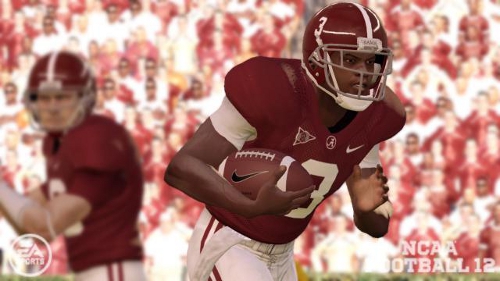 Dictator of all Madden ratings Donny Moore recently posted his first NFL mock draft of the year. In doing so he also sprinkled in Madden NFL 13 rookie rating details – some being very specific and others more as general expectations. There was enough relevant info included to pull them out and spotlight those that will be of most interest. 
Though Robert Griffin III was earlier singled out as potentially being the highest rated rookie in Madden franchise history it's much more likely he will become arguably the most effective but not necessarily highest rated. Andrew Luck however is said to enter in the mid-upper 80s. Again, it's much tougher to justify a rookie QB in that range as opposed to other positions no matter their expectations, but it'd be understandable if Luck does land there all things considered.
There is more that can be dug out of the mock draft summaries than just what is posted below. Check them all out here.
Luck: Around 87 overall
RG3: 90+ speed, 90+ throw power, high accuracy. Could exceed Michael Vick's 94spd/97thp
Matt Kalil: Comparable to Jake Long who came in 86 overall
Melvin Ingram: 85+ power move, "bull rush" and "swim move" traits
Luke Kuechly: 95+ tackle
Ryan Tannehill: Will have decent WR ratings
David DeCastro: 84 or higher overall
Mark Barron: 90+ hit power
Trent Richardson: Could be highest rated rookie. Only 80+ RB.
Janoris Jenkins: 90+ man coverage
Dre Kirkpatrick: Highest rated rookie CB in zone coverage.