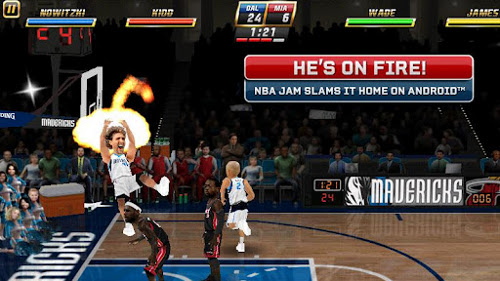 Two high profile EA Mobile games that have been on iOS for some time now have finally made it over to Android. NBA Jam and FIFA 12 are now available in the Google Play store. Keep in mind however that they are restricted in their device compatibility to a frustrating degree. Both games have been initially listed with a $4.99 price.
NBA Jam originally released last February and features a classic campaign mode, local multiplayer, a large number of unlockables, and Tim Kitzrow on commentary while FIFA 12 came out back in September and touts a huge roster of real players and squads, improved graphics, and a new control scheme.
NBA Jam was the runaway winner for best mobile sports game in the 2011 Community Choice Awards while FIFA 12 was found to be a quality offering but ultimately as a runner-up to First Touch Soccer on iOS (FTS is not available on Android).