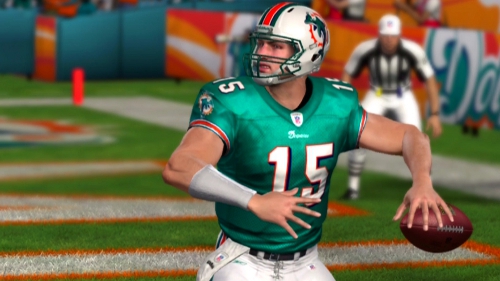 The era of Tim Tebow as a Denver Bronco is about to come to a close. With Peyton Manning displacing him a handful of teams are reportedly showing some level of interest. The Jaguars, Jets, Dolphins, Packers, and Eagles are the teams said to have made inquiries. Of course there could be misinformation going on, and a surprise team could ultimately emerge to make the deal, but these teams in particular being in the mix do all make sense at least to some extent.
The difficulty in acquiring Tebow is that the offense needs to be built around his strengths in order to operate with any efficiency. He can't just be a backup to a prototypical pocket passer – and if he's not given the starting job the fan support in his corner could prove difficult for any team or QB that resides in front of him on the depth chart to deal with. Owners though will be intrigued by the money he'll draw while other teams could view him as an intriguing project.
Tim Tebow may be the most discussed Madden 77 overall rated player in history and still interest in his story continues. Where do you think he'll land?