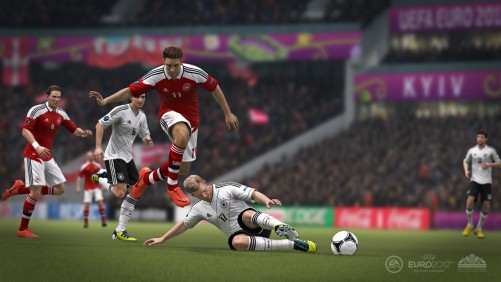 Yesterday EA Sports made the official announcement of UEFA EURO 2012. However unlike past releases it will not be a standalone title – instead it arrives on April 24 as $20 downloadable content for FIFA 12.
Immediate reaction to the move has seemed generally positive. That appears primarily to be due to the price coming in at $20 as opposed to the $60 it would have been on its own. There's a good chance that consumers who would be interested in UEFA already own FIFA 12 which helps make it seem more appealing.
Still there are disadvantages to it being DLC. Those who don't have FIFA 12 would have to buy that first and the typical gameplay improvements – which would often provide insight into those for the coming FIFA – will be absent along with a lesser feature set. EA isn't offering a $60 game for $20 but instead it's clearly the extension pack they have termed it to be.
Does UEFA being $20 DLC for FIFA 12 make you more or less likely to purchase it? Vote in the poll below and leave any thoughts in the comments!