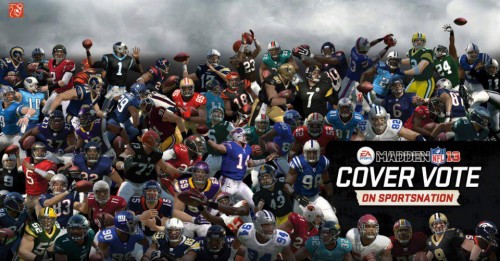 The tournament to determine the Madden NFL 13 cover athlete has reached the semifinals. Cam Newton will take on Patrick Willis on one side of the bracket while Aaron Rodgers will face NFC North foe Calvin Johnson in the other.
The big surprise from the prior round is Willis beating one of the tournament favorites Victor Cruz. Willis is the only defensive player to have shown any measure of strength in the cover voting. Despite that both Newton and Megatron have smoked every one of their competitors so far and still appear destined to face off in the finals.
Voting in the final four round will run until next Wednesday and is completed through ESPN. The results will then be announced with the finals immediately getting underway.