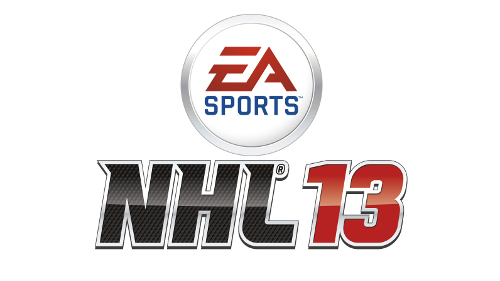 All week EA Sports has been teasing a "gameplay revolution" for NHL 13 that would influence the product to a similar extent as both NHL 07's 'Skill Stick' and NHL 11's 'Real Time Physics". Now the company has revealed the major feature for the game – 'True Performance Skating' – along with a few other additions and enhancements.
Be a GM mode goes online with up to 30 different participants, brings AI is being improved, and the game will debut 'NHL Moments Live'. Continue on to check out brief descriptions of those features as well as the new physics-driven staking in the comments! 
True Performance Skating
A game-changing innovation for the franchise that adds physics-driven skating and over 1000 new animations. True Performance Skating authentically replicates the explosiveness, momentum and top end speed displayed by today's NHL players. True Performance Skating combined with the Skill Stick, finally gives gamers access to the entire toolset of an NHL player, delivering unprecedented control and unlocking a level of creativity never before possible in a hockey videogame.
EA SPORTS Hockey I.Q.
An innovative new A.I. system that governs the behaviors of players, goalies and team systems. In previous NHL games, players were only aware of skaters in their immediate proximity and goalies could only react to the player in control of the puck. With EA SPORTS Hockey I.Q., all players are now fully aware of every other player on the ice, resulting in quicker, smarter and more true-to-life decision-making. EA SPORTS Hockey IQ also delivers the deepest and most customizable set of real-world hockey systems and strategies ever for the franchise.
GM Connected
The ultimate fantasy league with friends. GM Connected takes the franchise's most popular offline mode, Be a GM, and allows you to play with and against your friends in your own 30-team NHL. Whether you are a hardcore sports gamer or a hockey fan that moonlights as an armchair general manager, the mode offers unrivaled accessibility and depth by allowing players to manage, play or coach on the road to building your team's legacy. GM's can also take their experience with them with a mobile companion app, ensuring that they never miss a single moment.*
NHL Moments Live
Rewrite or relive history as you replay some of the most thrilling moments from today's NHL. NHL 13 evolves the concept introduced by other sports games, introducing each scenario with real-world NHL footage to bring players closer to the intensity of the moment. Moments from the 2011-12 NHL season will ship on disc and new moments from the 2012-13 NHL season will be added when available throughout the season.
Fans of the franchise can expect several other improvements and innovations in NHL 13
•Team-First Presentation, which customizes your NHL 13 experience based on your favorite team
•The addition of Customizable EA SPORTS Hockey IQ allowing players to create and record their own player and team strategies to a level never before seen in the franchise.
•Improvements to core offline and online modes, including Hockey Ultimate Team, Be a Pro, EA SPORTS Hockey League, a refined on-ice presentation, and more.