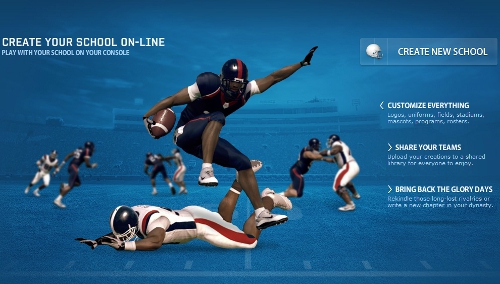 There was a level of disappointment expressed when Teambuilder failed to receive any notable upgrades last year. The feature launched with NCAA 10 and was received really well – offering a good number of options for a first attempt with a surprising level of accessibility that made it fairly easy for anyone to create good looking original designs or re-creations. 
However now it'll be a third year in a row where the feature will go without receiving any significant enhancements. The news has come down that it'll only have the additional high school stadiums and new team uniforms for NCAA Football 13. That matches what was provided for NCAA 12 – there will again be no new functionality or expansion to currently available options.
There is still no release date announced for the roll out of the 2013 version of Teambuilder but it should be imminent given that last year it launched on July 1 and the previous year June 21.
(Update) The launch is expected to happen on Thursday.