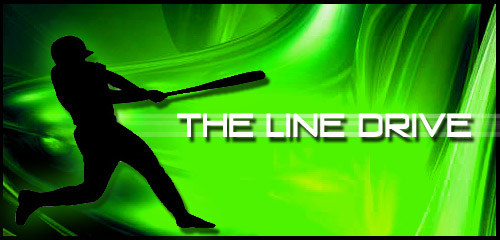 The Line Drive is a weekly collection of news, links, and updates that didn't necessarily warrant their own postings.
•Make sure to get any last minute entries in for the NCAA Football 13 giveaway!
•PC download versions of NBA 2K12 ($10) and MLB 2K12 ($15) have gone on sale.
•Great deals on other PC downloads like Max Payne 3 and Spec Ops: The Line 50%+ off.
•Don't forget to take advantage of the $45 deal if you're purchasing NCAA Football 13.
•RSVP for the Pastapadre NCAA Football 13 Early Release Screenshot Party!!
•Check out these throwback promotional hats for NCAA Football 13's launch.
•The Gaming Tailgate notes that the NCAA 13 Online Dynasty site is live.
•Take Two launched their free-to-play NBA 2K Online game in China.
•The final roster update for NBA 2K12 released returning injured players to active status.
•New screenshots of goalies in NHL 13 in the FB album or G+ album.
News and content that may have been missed from the last week around the site.
•Marvel to Announce Guardians of the Galaxy Film. Expected to happen at Comic-Con.
•Trailer for Silver Linings Playbook. Comedy based on the best selling novel.
•Trailer for Here Comes The Boom. Kevin James becomes an MMA fighter.
•Marvel Cinematic Universe Blu-ray Set Announced. Trailer for the six film set.
•New Trailer for Total Recall. Getting nearer its release date of August 3.