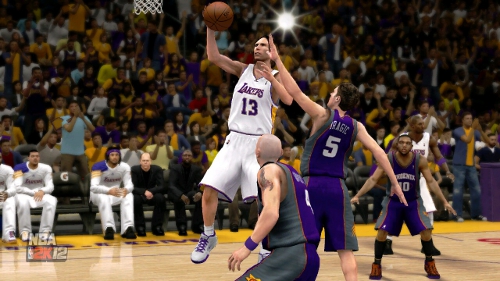 Though the new NBA league year seemed to get off to somewhat of a whimper it wasn't long before significant moves starting being made. 
Steve Nash was part of a sign-and-trade deal to land with the Los Angeles Lakers, the Hawks were able to dispose of Joe Johnson's huge contract by sending him to the Brooklyn Nets to join Deron Williams who signed a long term deal, the Clippers are bringing back Chauncey Billups and bringing in Jamal Crawford, Kyle Lowry has been moved to the Raptors, and the Mavericks have lost Jason Terry to the Celtics and Jason Kidd to the Knicks.
Of course Dwight Howard remains the big chip to fall – whether that be in Brooklyn, LA, Houston, or a surprise destination – while Ray Allen may soon sign with the Heat or return to Boston, and Jeremy Lin is getting an offer from the Rockets that the Knicks may or may not match.
Coming off the draft and the early days of free agency which teams have really improved themselves for NBA 2K13 and which ones are looking weaker (barring any moves still to come of course)? Leave your thoughts in the comments!