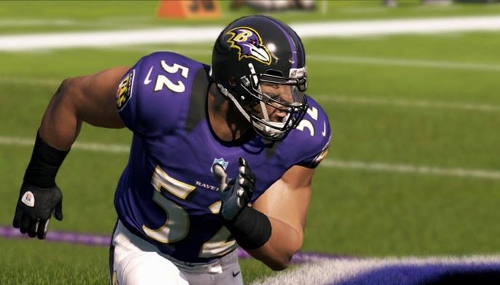 EA Sports today has announced that player ratings for Madden NFL 13 will start being announced next week. The procedure of revealing ratings is much different than previous years. Weeks will focus on positions rather than divisions and teams. 
The week of July 30 will be quarterbacks, August 6 running backs, and August 13 wide receivers. The top 10 rated overall at those positions will be announced on Monday and come Friday the ratings for entirety of the position will be put on display. Over the course of their respective weeks there will also be the opportunity to vote on who deserves the best rating in a particular category out of those already deemed to be the top three in those categories.
Only plans for QB, RB, and WR have been mentioned. It remains unclear whether this method of rolling out ratings will be limited to just those positions but given there are only four weeks for this to happen only doing a few positions and overlooking the others would be a disappointment. All player ratings, for every position and team, will be available to view on August 24. That is the same day that Madden NFL 13 will be available to download early with the Season Ticket.