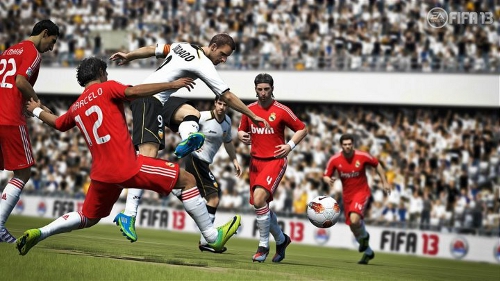 EA Sports still haven't publicly stated their plans for the Wii U but an article in the latest Official Nintendo Magazine confirms that FIFA 13 will release on the system later this year.
The GamePad's touchscreen will offer the ability to take actions such as shooting, passing, tackling, and taking free kicks. It will also function to provide player and match analysis on the screen and manage tactics.
The company is holding a media event tomorrow where any Wii U announcements – Madden NFL 13 would be the other expected sports title for the new console – could possibly come.