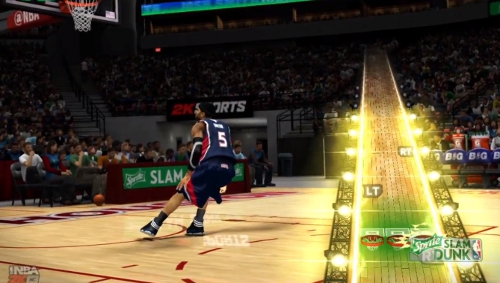 2K Sports today released a brand new trailer for NBA 2K13. While it doesn't provide anything substantial – it's all flash as these trailers often are – it's yet another look at the highly anticipated game which has been churning out big news for the last few weeks now. For those who may have missed them there's the gameplay videos from Gamescom to check out (Set 1 – Set 2) and developer video blogs (Vid 1 – Vid 2) discussing many of the improvements to come – plus the achievements which have inadvertently revealed new features.
This trailer though is all about the All-Star Weekend content which is being made available only with pre-orders of the game. The discovery of "Guitar Hero" controls for the Dunk Contest has proven to be the only real aspect of 2K13 to have been widely criticized by fans so far. The first footage of that came back at E3.
Continue on to check out the trailer and leave any thoughts in the comments!