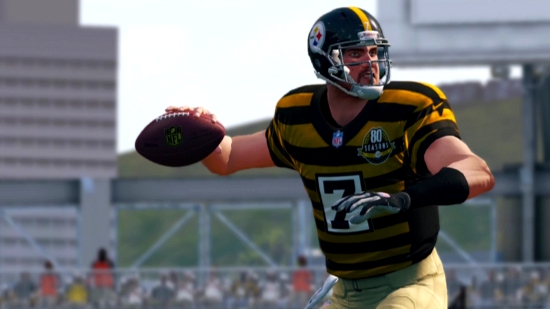 With Madden NFL 13 out now for everyone, and not just the Season Ticket subscribers, here is a look back at the recent coverage of the game. There still seems to be many who have questions regarding modes like Connected Careers and those who are still unsure whether Madden is worth a purchase this year. Hopefully some of these write-ups and those to come soon will help those process the info they need.
•Coach Connected Careers Impressions
•More Benefits to Doing an "Online" Connected Career vs "Offline
•Complete General Impressions – Gameplay and Presentation
•Madden 13 Declares The NFL's Clutch Players
•Overall Team Ratings
•Loading Time Analysis
•Full Game Videos
Impressions of being a "Player" in Connected Careers will come tomorrow. That'll be followed by a look at the CC website and full Online Play impressions late this week and then the complete Hits and Misses review early next week!