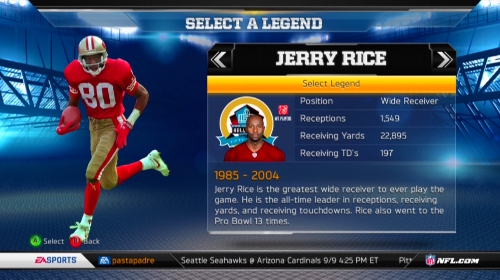 Various retailers secured two legends to offer as pre-order exclusives for Madden NFL 13. Now eight of those legends that were being held back have been unlocked for all to use in both "Online" and "Offline" Connected Careers.
•Coaches: Joe Gibbs, Tom Landry, Dick Vermeil, Bill Walsh
•Players: Jerry Rice, Marshall Faulk, John Elway, Lawrence Taylor
Barry Sanders and John Madden are the two which remain locked for the time being. They are scheduled to be made available late this month.