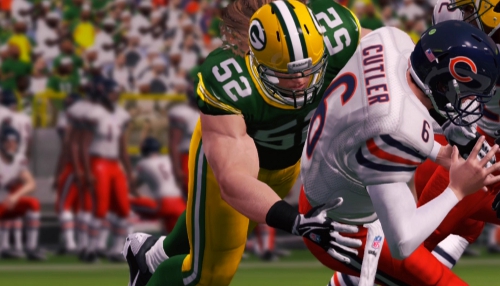 Week two of the NFL season is in the books providing enough evidence that some of the lower rated teams in Madden NFL 13 deserve more recognition while a few of the more heralded teams might have been given too much credit to begin with.
Following the rookie starting QBs again the entire group this week showed improvement – though for Robert Griffin III he really couldn't top his first game but instead proved it wasn't a fluke despite the loss. Andrew Luck, Russell Wilson, and Ryan Tannehill all picked up their first wins while Brandon Weeden at least showed a huge jump in production.
Some players that deserve ratings attention based on big performances in week two, or continued their emergence, include Tim Jennings, Clay Matthews, Danny Amendola, Reggie Wayne, Trent Richardson, C.J. Spiller, and Reggie Bush. On the other end of the spectrum names like Chris Johnson, Jermichael Finley, Jay Cutler, and Michael Turner could see a decline. Injuries will affect players such as Brian Orakpo (out for season), Thomas Howard (out for season), Matt Forte (could miss next week), and Aaron Hernandez (out for at least several weeks).
As always leave your thoughts in the comments on what players should get ratings moves, whether it be in a positive or negative direction, with the next Madden roster update!