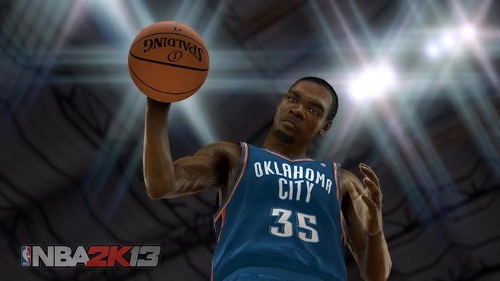 The demo for NBA 2K13 is out now on the Xbox 360 (can be queued up for download here) and as of this afternoon arrived on the PS3 as well.
2K Sports has chosen to make this an especially intriguing demo by including head-to-head online play. While that's not a first – Fight Night Champion had an online demo and UFC 3 had an online beta – it could prove to be beneficial for the series' traditionally troubled online experience by getting a head start on its coming release week.
Featuring a single five minute quarter with the Oklahoma City Thunder at Miami Heat the NBA 2K13 demo has been stripped of commentary and comes in at a relatively small 943 MB. As always leave your observations and impressions of the demo in the comments!