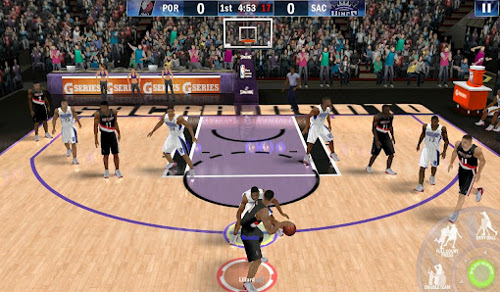 NBA 2K13 didn't only release on consoles this past week as a mobile version also arrived for the iPhone, iPod touch, iPad, and select higher-end Android tablets and phones. The game features the soundtrack chosen by Jay-Z, "NBA's Greatest Games" mode and a season mode, multiplayer through Game Center or Bluetooth, and classic or one-finger control schemes.
Reviews have not been kind as the game is crashing for many before it even loads up. The problem has been acknowledged and is apparently being worked on. Other issues include poor framerate, disconnects and heavy lag in multiplayer, and distorted sound. Given the relatively high price for a mobile game ($8) there will understandably be higher expectations but constant crashes certainly would warrant refunds unless a fix is implemented immediately.
2K Sports also has the Facebook game and MyNBA2K app, that will tie-in with the console version of MyCareer mode, to launch in the coming weeks.