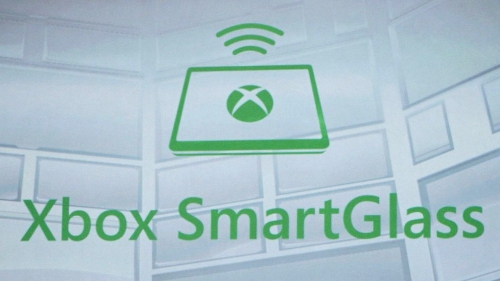 Microsoft back at their E3 press conference announced SmartGlass – an app which turns phones and tablets into second screens that communicate with the Xbox 360. Madden NFL 13 was part of the demonstration as plays were selected and even drawn up right on the touch screen and then sent to the game. Since that initial announcement EA Sports has expressed their excitement for the app and it's potential. 
Now, with Windows 8 launching on October 26, Microsoft will be releasing the SmartGlass app on the same day. In addition to any links with games SmartGlass will also offer ways to interact with the 360. That includes dashboard and app navigation and Internet Explorer control including text input, scrolling, and pinch and zoom. It will also be able to offer up additional information about movies or TV shows being watched.
Games confirmed, or rumored, to utilize SmartGlass in some manner are Madden NFL 13, FIFA 13, NBA 2K13, Halo 4, Forza Horizon, Dance Central 3, Ascend: New Gods, and Home Run Stars. Requests for comment from EA Sports and 2K Sports have gone unanswered however leaving any details on specific plans a mystery. When they'll be ready to go live is anyone's guess – a few at least will be going live immediately – but looking to the Wii U versions of the sports games will provide the insight on features to expect given the focus on its tablet controller.
Madden NFL 13 could utilize SmartGlass to navigate the playbook and make calls, draw up plays/hot routes and change defensive assignments, make substitutions, call audibles, and change personnel packages. FIFA 13 could use it for taking shots or corners, viewing stats or making managerial decisions, monitoring player energy levels, and navigating the menus. With NBA 2K13 the "Gatorade Biometric Scan" could be implemented as well as being able to check stats or make substitutions.
The advantage of course over the Wii U is that just about everyone has a device already in hand that could provide second screen functionality. With the SmartGlass push just a week away, and companies passionate about what it can add to the experience with an extension of value, it's definitely something to look forward to.