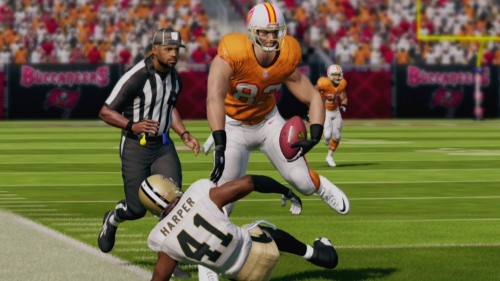 Week seven of the NFL season is now in the books and it's the time of the season where players that have been on the PUP list can return to action. The big surprise was Terrell Suggs being activated and participating immediately for the Ravens.
Brady Quinn will be replacing Matt Cassel as the Chiefs starting QB and a number of impact injuries will be reflected in the next Madden NFL 13 roster update. Fred Davis, Nate Burleson, and Chris Gamble will move to the IR…while Maurice Jones-Drew quite possibly will join them. Phil Costa and Charles Woodson will also miss a significant stretch of games.
A few of the standout players from week seven include Robert Quinn, Charles Tillman, Josh Freeman, and Vincent Jackson while Christian Ponder and Joe Flacco struggled immensely. There is now no justification for Robert Griffin III being rated lower than Cam Newton. RG3 should rise or stay steady while Newton is overdue for a ratings crash.
As always leave your thoughts in the comments on what players should rise or fall in the next Madden NFL 13 roster update!