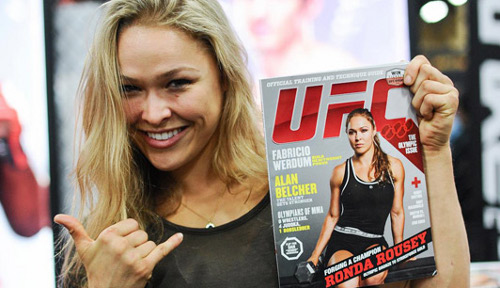 Women in MMA games have generally been used as promotional tools. They've been added in an exploitative manner in order to increase exposure for terrible games that were struggling to justify their existence. That will be changing when it comes to the UFC and the product now being developed by EA Sports.
UFC president Dana White had long dismissed the idea of creating a women's division but just recently told SI that it is "absolutely going to happen" and in the near future. With the UFC license now in the hands of EA Sports, who may be looking to launch the first title for the new franchise in 2013, featuring the women's division appears a certainty to happen as it will be hugely beneficial to both parties. 
Back in 2010 it was somewhat surprising that that EA Sports MMA didn't feature female fighters. It was one of the few ways in which the game, which carried with it Strikeforce branding, could have differentiated itself from the UFC product. Now that Zuffa (parent company of UFC) owns Strikeforce  – the sale of which ironically killed off the sequel for EA MMA – the roster of women is there when the time comes to populate talent for the UFC.
The big star of course is Ronda Rousey who could really provide a significant jolt to UFC gaming which has struggled since UFC 2009 Undisputed surprised with huge sales numbers for THQ. Over the course of the two follow-ups the consumer base for the product shrunk by an absolutely stunning 70%. The lack of change that came from one release to the next made it hard to justify purchasing. Very little roster turnover has proven to be a primary culprit that companies have struggled to compensate for.
EA Sports will have the benefit of producing a completely new UFC product and with stronger marketing might behind it. That should help to offset some of the sentiment that THQ recently struggled with. However offering up something completely fresh – a legitimate women's division in which the fighters are given the proper respect – would do even more to reach new consumers and attract those who may have given up on MMA games in the past three years.