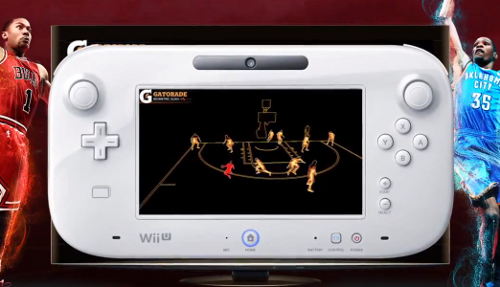 With only a matter of days until release 2K Sports has rolled out a developer video going over the Wii U version of NBA 2K13. The game will feature expected modes like MyCareer and MyTeam along with historic teams and the Dream Team. Check out the full features list here. The video mentions that most of the features from the others versions are included, and shows off the Wii U tablet controller features such as the "Gatorade Biometric Scan" and MyPlayer analysis in MyCareer mode available while playing the game.
It's concerning how little both 2K and EA are detailing their upcoming Wii U games – presumably because they don't expect them to sell much or be scrutinized in the same manner as others. Consumers know for the most part what features they'll have, but may be left in the dark on what ones they're missing compared to the 360/PS3 version. NBA 2K13 won't have the All-Star Weekend content and it's possible there may be any surprises to come as they've discussed the Wii U specific features but not necessarily what may have been excluded or how it will be supported with post-release updates. It's not just the games though as the system in general still even has questions surrounding it which is somewhat disconcerting.
Continue on to check out the video and leave any thoughts in the comments and look for impressions of NBA 2K13 on the Wii U next week.