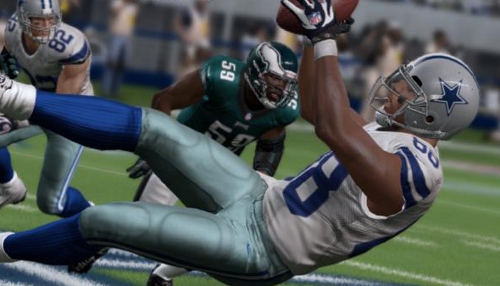 Three quarters of the season is now in the books and the playoff picture is starting to come into focus. A few injuries of note this week as Mohamed Sanu, David Stewart, and Ryan Broyles head to the IR and they could end up being joined by Jake Long, Dustin Keller, and Terrell Suggs. The Lions will also be without Titus Young after dismissing him from the team now for a second time.
Some of the standout offensive performers of the week include Bryce Brown, Russell Wilson, Tony Romo, Dez Bryant, Adrian Peterson, Calvin Johnson, Alfred Morris, Brandon Marshall, Brandon Meyers, and Pierre Garcon. Meanwhile Drew Brees, Mark Sanchez (replaced by Greg McElroy), and Ryan Lindley are a few quarterbacks who struggled mightily.
As always leave your thoughts in the comments on what players or teams should get ratings consideration, whether going up or down, in the next Madden NFL 13 roster update!