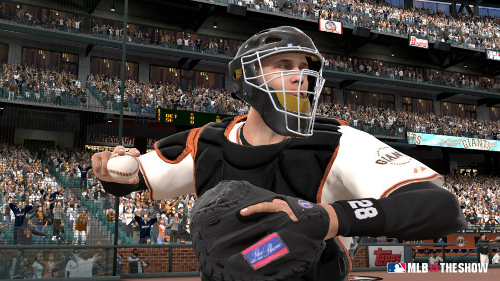 The complete list of players eligible to become the cover athlete for MLB 13: The Show was revealed yesterday with Miguel Cabrera, Buster Posey, C.C. Sabathia, Ryan Braun, Matt Kemp, Bryce Harper, and Andrew McCutchen all in the running. With an odd number of players involved, and the lack of time to conduct an extensive process, that suggests there won't be a bracket but rather just a single draw with the highest vote-getter receiving the honor.
Being bunched together rather than going head-to-head in a tournament style largely negates any negative push that could be made against a particular player. That could favor C.C. Sabathia as he'll have strong support from the Yankees fan base and also in that he stands alone as the sole pitcher in the mix. Giants fans also always represent well giving Buster Posey a strong chance of finishing on top and coming off the MVP season and Triple Crown makes Miguel Cabrera an obvious contender. Andrew McCutchen seems to be the guy who is the most appealing to those who are not necessarily a fan of any of the candidates but it still seems hard to imagine a Pirates player topping this field.
With there being no obvious favorite to win the cover of MLB 13: The Show place your selection in the poll below with who you expect to throw your vote/s towards. That will at least provide a picture of how things may ultimately shake out!