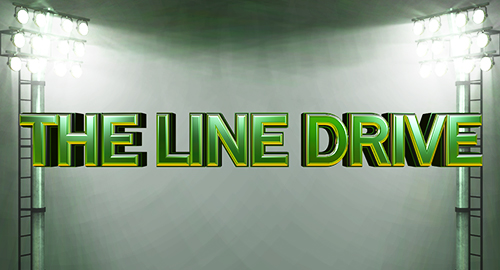 The Line Drive is a weekly collection of news, links, deal alerts, and updates that didn't necessarily warrant their own postings.
•Get an Xbox Live 12 month subscription for $35 (physical card) or $40 (instant code).
•FIFA 13, Madden 13, and NBA 2K13 all made the top 20 played games on XBL in 2012.
•A new roster update for NHL 13 has arrived and also includes AHL and DEL transactions.
•The new NHL 13 roster update does not apply for starting GM Connected careers.
•9 months after the last one NBA Jam: On Fire Edition just received a new roster update.
•Seve Ballesteros and Rory McIlroy will appear on the European cover of Tiger Woods 14.
•The winning Jose Bautista MLB 13: The Show Canadian cover was the Canada Day red.
•A number of MLB 13: The Show PS3 features won't be making it into the Vita version.
•2K Sports has sadly stopped supporting the NBA 2K13 Wii U version w/ roster updates.
•David Pollack may have some sort of role in NCAA Football 14.
•Here's a look at the player transfers just made for FIFA 13 Ultimate Team.
•EA Sports has released the first new NHL Moments Live for NHL 13.
•A new set of Tiger Woods 14 screenshots can be viewed in the FB album.
•NFL Quarterback 13, an update to NFL Flick QB, has released for iOS and Android.
•A new card based game, NFL Matchups, has released on iOS and Android.
•The new SimCity can be had with a $20 promo credit and beta access through today.
News and content that may have been missed from the last week around the site.
•DVD/Blu-ray Releases This Week. Seven Psychopaths and Paranormal Activity 4.
•Star Wars: Episode VII Director Determined. Taking on the project will be J.J. Abrams.
•Zombieland TV Show Headed to Amazon. Will be available through their streaming service.
•Trailer for Olympus Has Fallen. Thriller centered on terrorist attack on the White House.