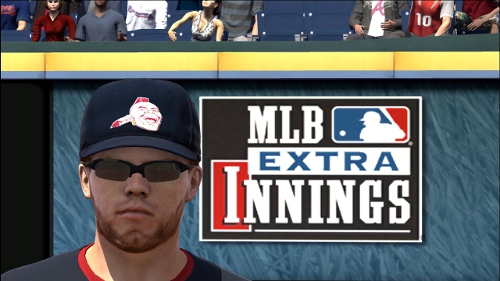 New Era recently revealed brand new hats for every team in MLB to be used during Spring Training and batting practices throughout the 2013 season. The styles feature secondary logos and/or different color schemes than the standard gameday caps.
When the designs were originally leaked by Uni Watch controversy arose due to the use of the "Screaming Indian" for the Atlanta Braves being deemed by some as offensive. When the reveal was officially made that hat was not to be found and instead was replaced by their script "A". The Braves claimed that the "Screaming Indian" was only one of five proposed designs and had never gotten the go-ahead but, as Uni Watch points out, that clearly wasn't the case.
MLB 13: The Show features all the batting practice hats and for the Braves it's the "Screaming Indian" rather than the script "A". SCEA is obligated to follow the MLB's official style guide in which the scrapped version of the hat appears. So while no fault lies with them it will be embarrassing for the MLB to have that hat featured in the game when a concerted effort was made to distance themselves from it. Whether SCEA chooses to remove it through an update – if they are able to do so – will be something to monitor going forward.