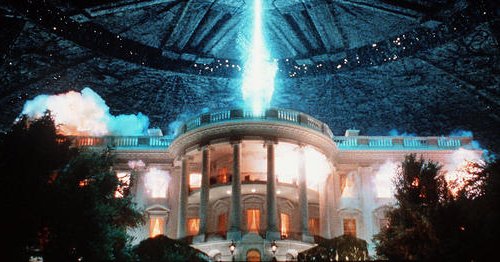 With White House Down releasing in two months director Roland Emmerich is starting to make the rounds with the press and as usual the topic of the Independence Day sequels has been raised. Scripts were said to be nearing completion in 2011 and now Emmerich is talking plot details.
The films take place 20 years after the original, when a distress call sent by the first wave of aliens finally brings reinforcements to Earth. "The humans knew that one day the aliens would come back," explains the director, who completed two scripts with Independence Day co-writer Dean Devlin and has given them to White House Down writer-producer James Vanderbilt for a rewrite. "And they know that the only way you can really travel in space is through wormholes. So for the aliens, it could take two or three weeks, but for us that's 20 or 25 years."
Casting remains the concern with star Will Smith in particular incredibly expensive. It's hard to imagine them going forward without him on board though. Bill Pullman has already confirmed however that he will be back.